Chiropractic
Remember that pain or discomfort are symptoms that something in your body is not working properly. In the absence of trauma, there will be breakdown on the inside of your body before it manifests on the outside of your body. Our goal is to get to the root of the problem and fix it, so that you can do the things in life that are important to you.
At Chiropractic Works, each patient receives the highest quality of care. Dr. Paul has extensive training in Applied Kinesiology, Diversified adjusting technique and Activator Methods. He offers a blend of traditional and gentle chiropractic therapies to assist the patient in their return to improved health and function.
We provide natural relief care for back pain and stiffness, headaches, neck pain, pinched nerves, herniated discs, leg/shoulder pain, auto accidents or work injuries, and sports injuries. We also offer electrotherapy, ultrasound, athletic taping, nutritional supplements, and orthotics.
Chiropractor
Massage
In addition, our 2 extremely skilled Registered Massage Therapists will be able to assist the patient in their muscle rehabilitation and restoration. If you want a relaxing or deep tissue therapeutic massage to help you unwind or DE-STRESS then we have an RMT for you!
Registered Massage Therapists
​
Grace Lee
​
Nutritional Care
Metagenics is Nutrigenomics-based, turning nutrigenomic research into bioavailable medical foods and nutritional supplements.
The concept behind Metagenics medical foods and supplements is this: nutritional influence over your genes can help you realize your maximum health potential. That's what Metagenics' supplements are designed to do, and they do it with cutting-edge science and an extremely high quality standard.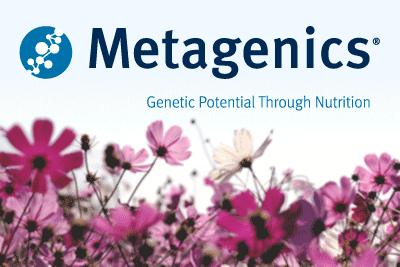 Metagenics
"When it comes to your health, your DNA is not your destiny."